All along I knew, I can't explain how but I always knew I would be an artist. I just always had an uncontrollable urge to create, to decorate, to stimulate and to express myself .
When I was little I admired my Dad, he was an incredible artist  .When he put paint to canvas magic would happen. He wasn't around in my life a lot but when he was he opened my mind and he showed me art. When he would take me on holidays he would take me to galleries, museums, botanical gardens and he showed me beautiful interesting things. He took me to my first rock concert , he showed me videos of Pink Floyd concerts, played  Led Zeppelin non stop.......he taught me how important art and music was to me and to the world.
This was his gift to me, one which I wish I had of thanked him for before he died recently, a gift I could never live without, a gift I cherish  . Thank you Dad and I hope you have found peace.
I always loved painting dreamscapes, surreal and weird worlds where I can loose myself completely, handing myself over to be a channel , inspiration surging through my veins. It truly is a natural high but lately I seem to find difficulty putting time aside for painting, something has taken over , an all consuming passion to make music , but I get ahead of myself.......
In 2009 I bought an acoustic guitar, a ridiculously oversized guitar but it was cheap . I always had an obsession with music, I wrote poetry and could here the words becoming melodies so it was natural that I would find an instrument eventually. I learnt a few cowboy chords and started to write my first song that I called Fearless and Free , then from that moment all theory or interest in learning technical knowledge went out the window , something which I have now discovered frustrates other musicians particularly bass players ha ha.... but I digress, from that moment on the only thing that mattered was how it felt and I just started making it up, if that sound went with this other sound and a melody would come, then lyrics ..then I was writing a song, creating something that felt good to sing play . I bought a Mac laptop , logic pro and I was off and running.  But if I am to be completely honest , at this time I was so plagued with self doubt and for along time lack of confidence and life just getting in the way put my music on ice.
Years and years passed, I would have the occasional burst where I would write a couple of songs, be really inspired. I would upload them online , get Luke warm responses from my friends and eventually I would conclude I was shit and pull them down. I entered a stage of my life where anxiety took over ,I didn't want to leave the house .And I also had some impactful people that put me down and really made me doubt myself , the fire dimmed to ashes .
But this year something happened, a combination of things actually .................. 
Firstly I got a beautiful PRS electric guitar , it's unexplainable the bond and friendship you can have with an inanimate object ? but perhaps thats a whole other blog , but things definitely went up a notch musically for me when that instrument came into my life , it allowed me to make heavier music and that made it fun again .
Secondly my hard drive fried and I could not retrieve anything, OMG anyone who's ever experienced that i'm sure can relate but I lost nearly 100 finished songs and thousands of song ideas. I cried like a baby and thats the truth. But of course there is a silver lining , I had to start again. I bought a brand new Mac book pro, Logic Pro x and the fire started to smoke, I was feeling motivated like I hadn't in so long, inspired again and new songs began to flow.
Now here I was creating music again, but would anyone ever hear it ? I didn't even want to join the world how could I want to pursue a music career , I ask myself this question and it feeds straight back to my original statement , All along I knew, I can't explain how but I always knew I would be an artist. I need to create and the realisation that I would need to perform in public to have anything resembling a career in music had hit me  ......suddenly the need, the passion, the fire it took over the anxiety, I can't explain it any other way.
THE MUSIC BEGAN TO HEAL ME
Or the need to create it and share it with the world began to heal me but either way it's why i'm here sharing my journey now. I was determined to find confidence and I knew I'm not a great singer which brings me to the next pivotal moment in this story............
Thirdly I reached out for help in the form of a singing and performance coach and I found Keesha at Cairns Voice Studio. I was so nervous that first lesson, looking back I don't know why it's silly really but it went ok and I kept going back. I started to bring my original songs to her and I could see how excited she was. Ok so of course she has to be encouraging thats one of her jobs but I could really tell she was into it which started to give me real confidence. She helped me find my voice as unique as it is and embrace it. Since then she's become my mentor and given me valuable opportunities, each one boosting my confidence more and more . Keesha thank you xx
And Finally ..... the stars have aligned literally . I'm Sagittarius and Jupiter has come home into my sign this year giving me a new breath of magic, mo jo whatever you want to call it , I want to be in the world and I am on fire.
I still have a lot to work on but each day I feel more and more alive
 If you made it this far thank you so much , you're support on this journey is more valuable than you realise. PEACE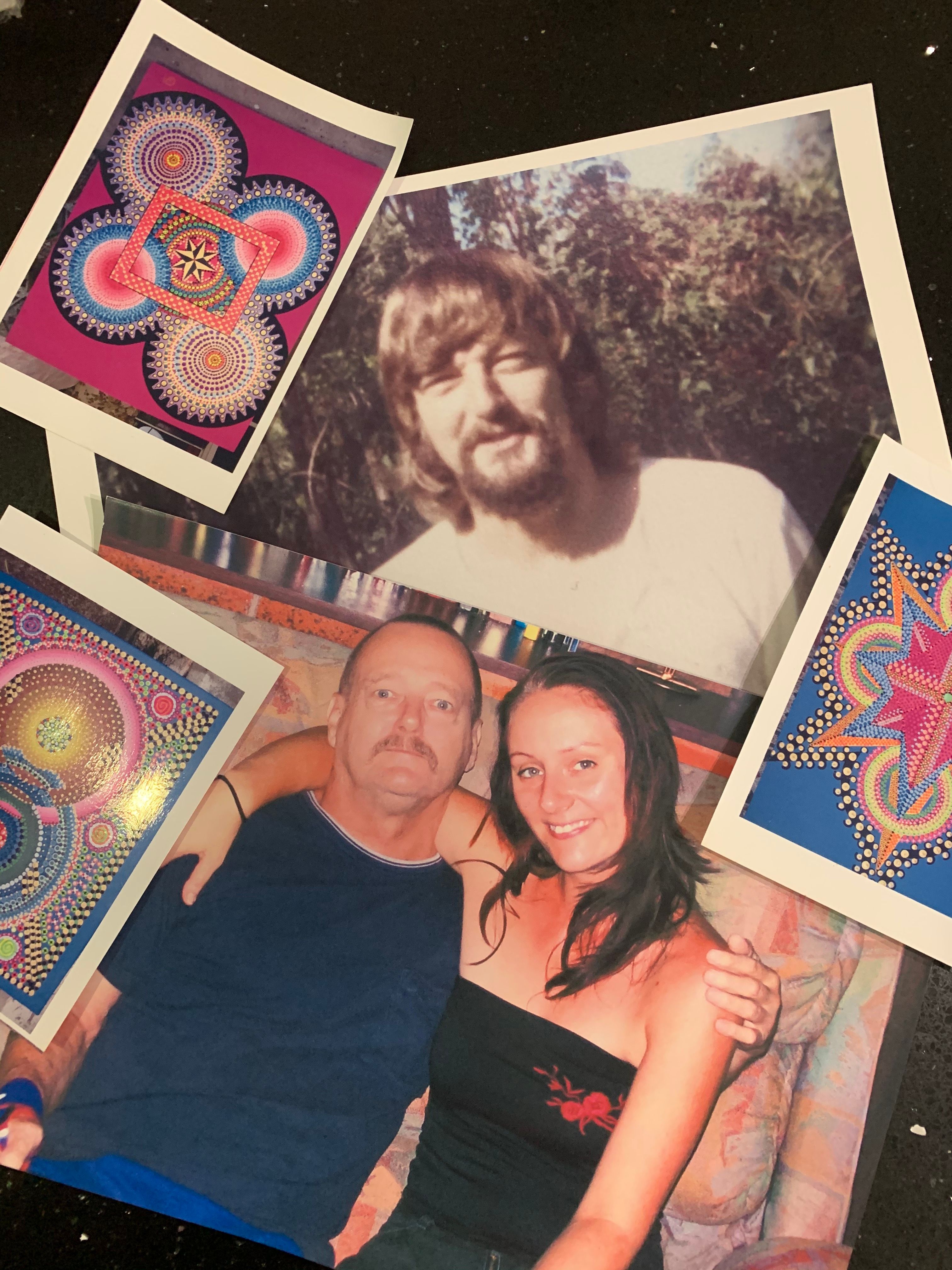 Dad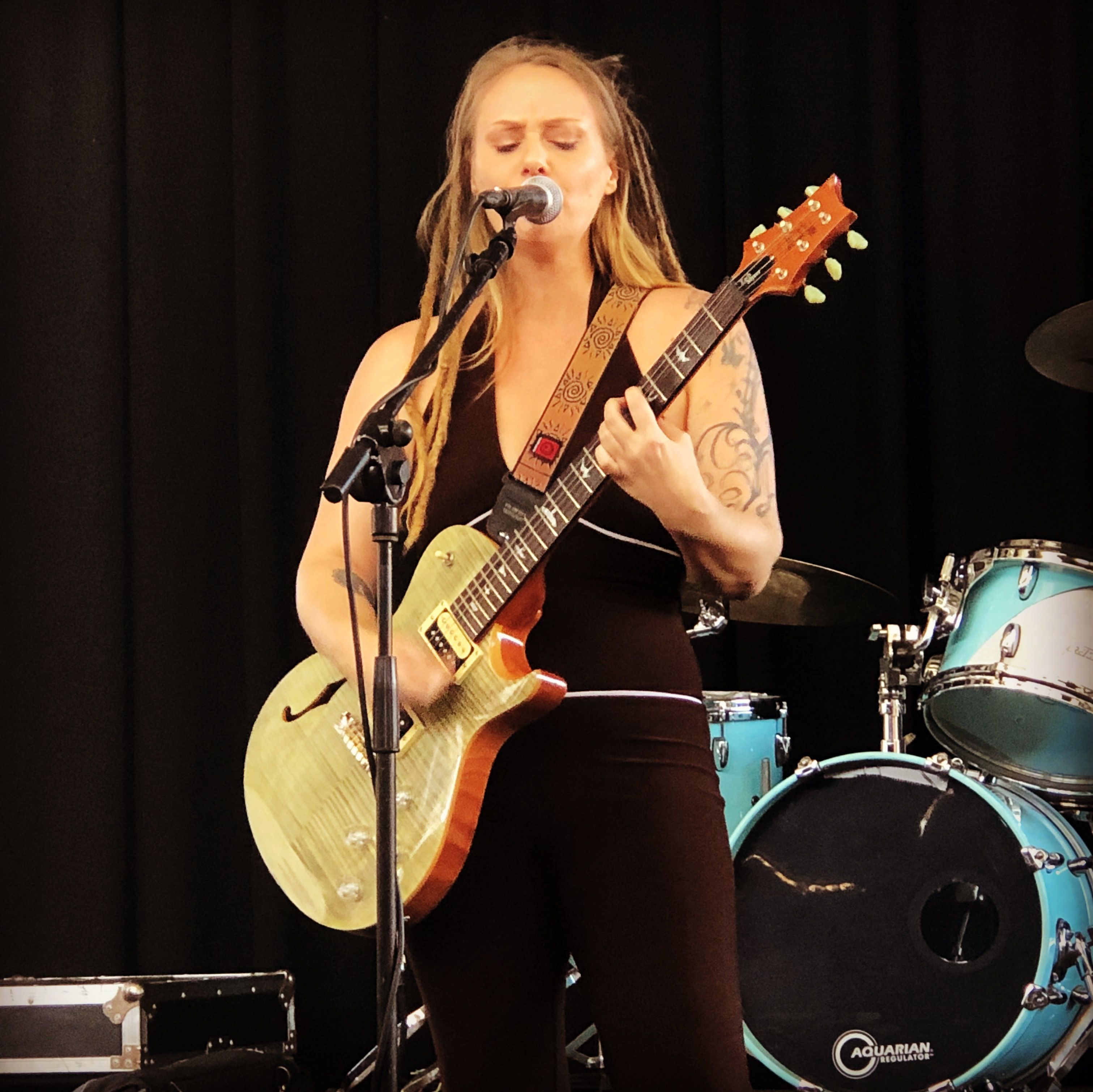 Performing with my PRS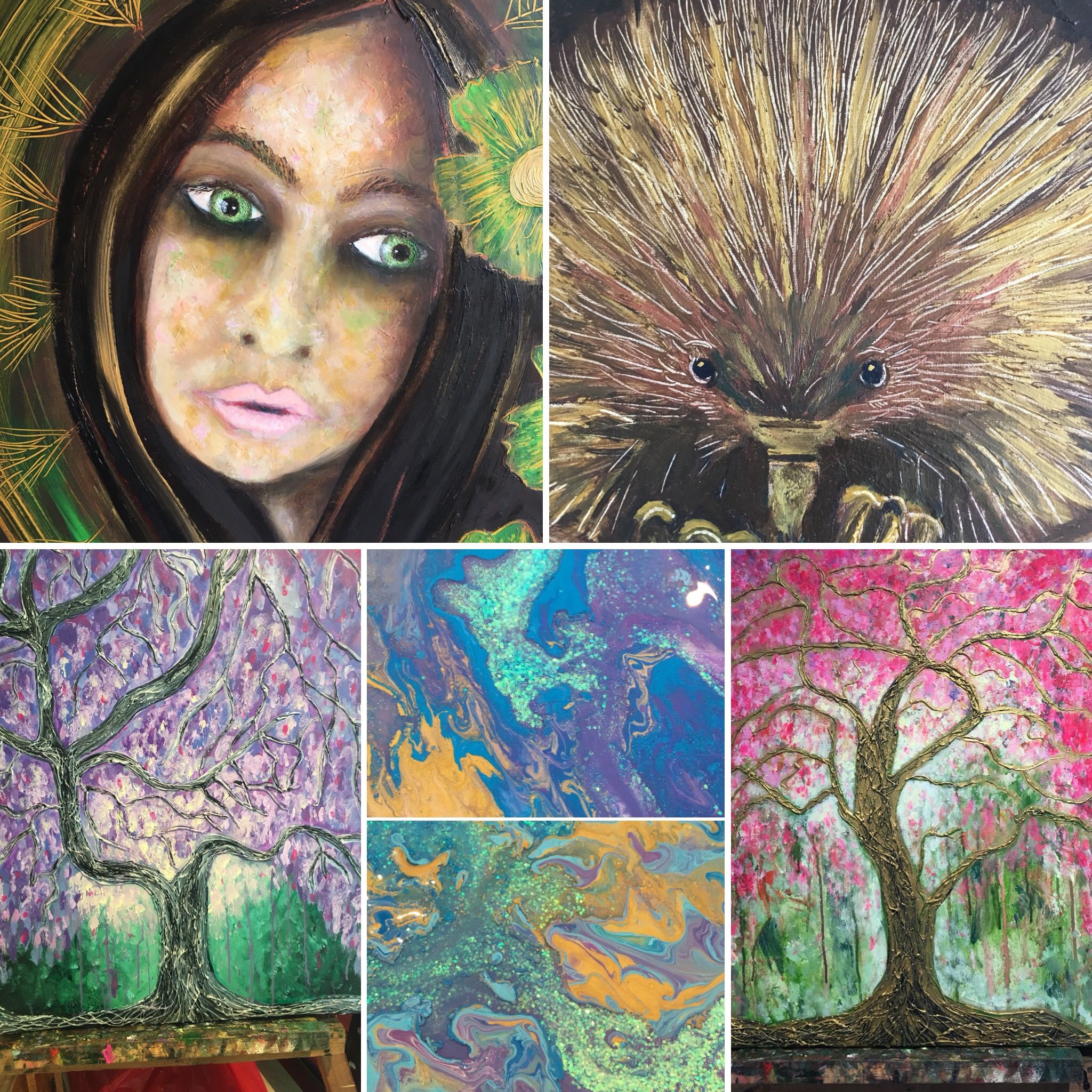 Some of my paintings